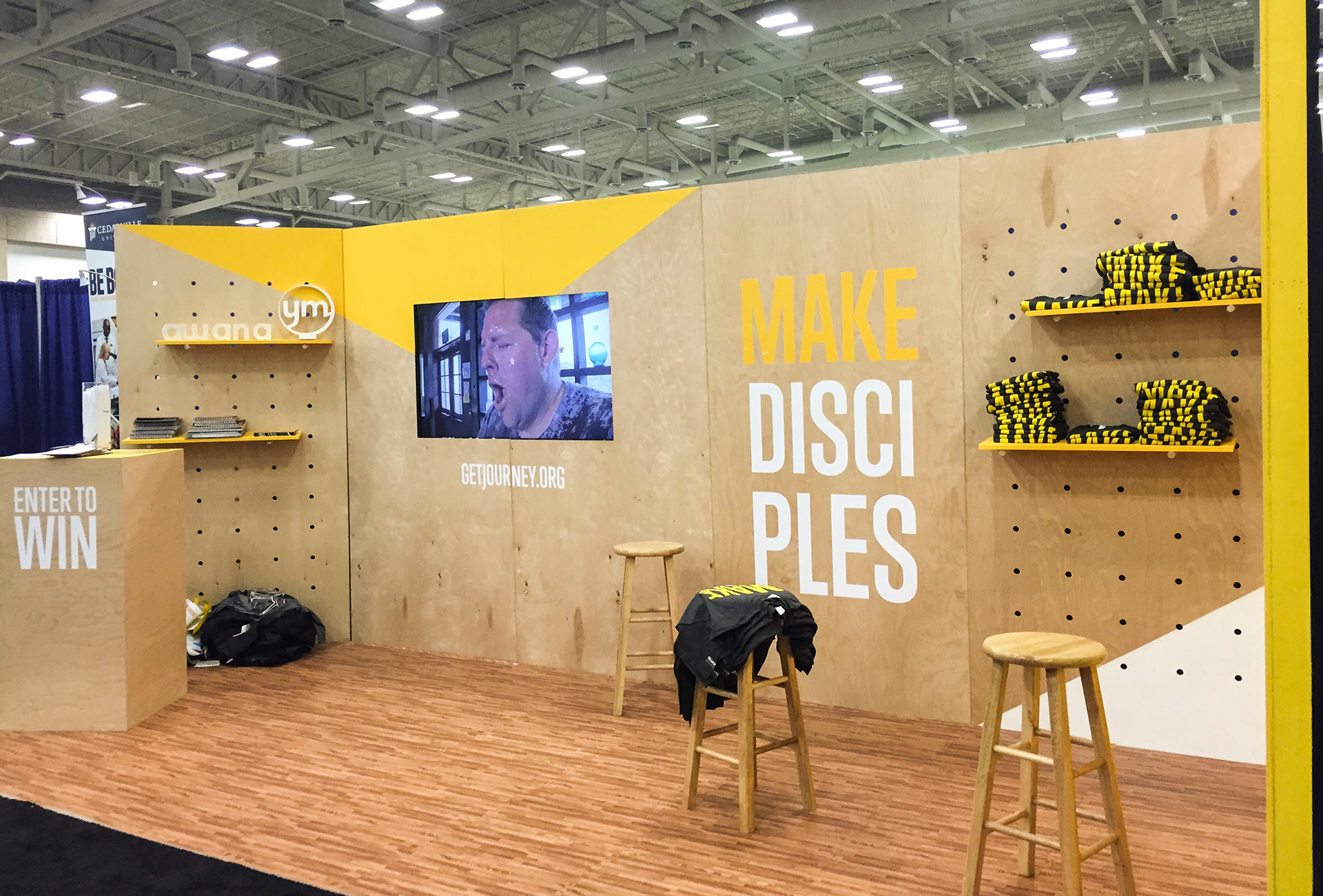 Modular. Fun. Simple. The Awana Youth Ministries booth meets these three simple needs both physically and visually. Using seven moveable 4'x 8' lightweight panels, the booth can be rearranged for various sized spaces and layouts. With shipping as a large financial factor, every material was carefully chosen to make the booth as light and portable as possible.
Beyond the moveable panels, modular peg walled storage creates a fun and simple way to display conference collateral.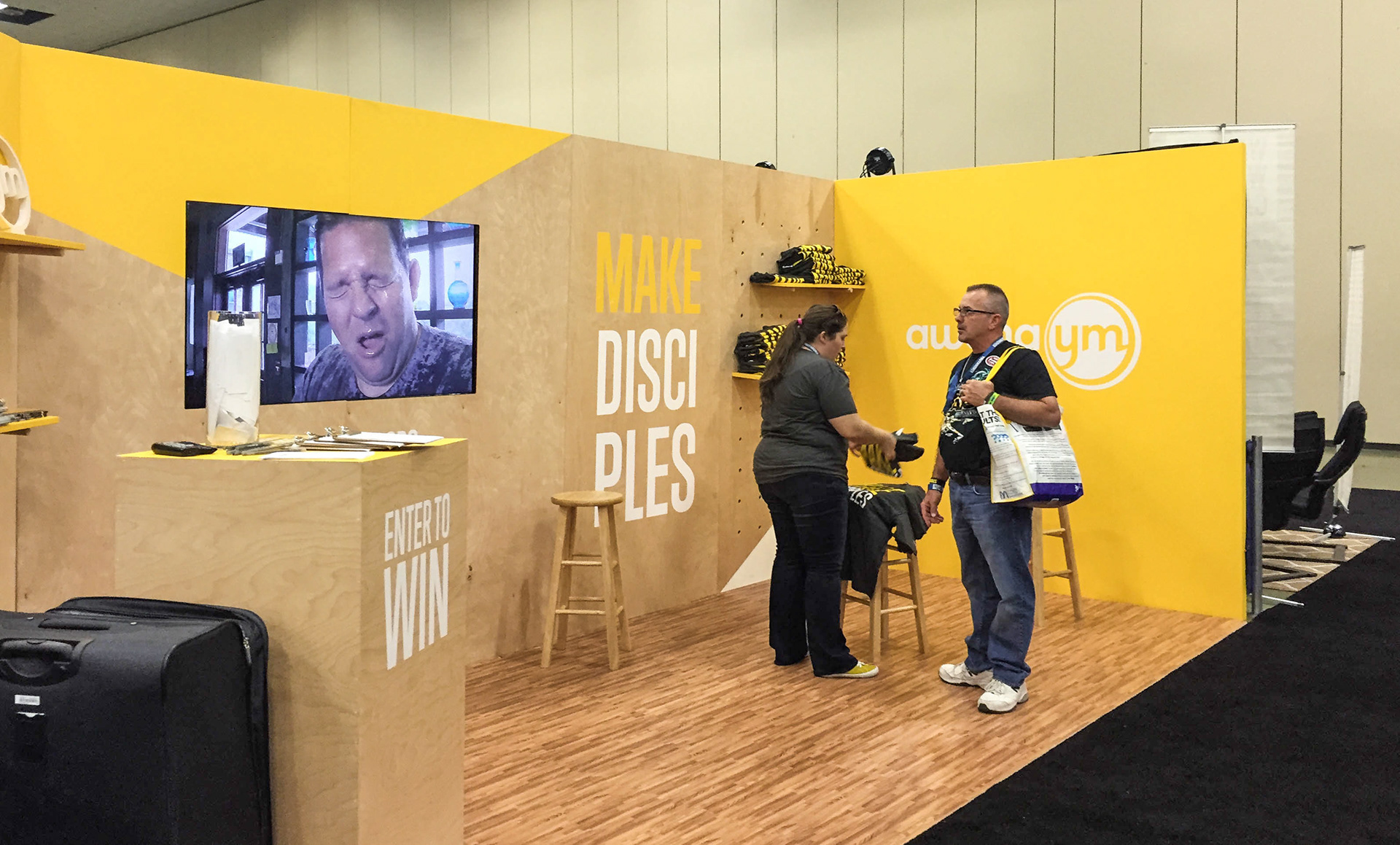 With a portion of the new curriculum focusing on video, the built in space for the television makes the video a seamless part of the booth experience. The yellow side wall then in turn doubles as a social media backdrop for live video chats.
​​​​​​​